Currently viewing the tag: "open source"
With the intention to stay ahead of the awful Saturday traffic in Bangalore, I reached quite early for the second open source Bangalore meetup.
Continue Reading

→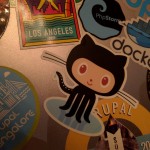 It seems strange but there were no github meetups in India until today. At least that is what people are telling me. Tesco organized a github meetup in Bangalore at Marriott Whitefield and it was a huge success. There were 500 RSVP's and the hall filled up. It was also at an unusual time compared to other meetups. The conference started at 5:30 PM and was scheduled to go on until 11 PM (with dinner).
Continue Reading

→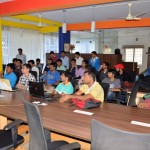 It is great to see the PHP community back in action and I was very happy to see a packed room. We are planning to move to a bigger place if the trend keeps up.
Continue Reading

→