Currently viewing the tag: "php"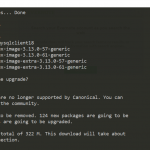 I recently wrote about trying out Ubuntu 16.04 desktop on my other blog. I don't really use Ubuntu on my laptop but I like to keep up with updates. However, I do use Ubuntu on a couple of my servers and I thought of upgrading on one of them. I was already using PHP 7 for the application there and I figured that would be the easiest one to get started. Well, it didn't work out but it was a nice learning experience.
Continue Reading

→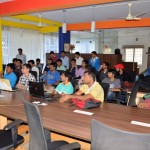 It is great to see the PHP community back in action and I was very happy to see a packed room. We are planning to move to a bigger place if the trend keeps up.
Continue Reading

→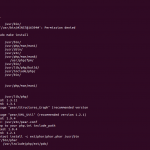 Installing PHP from packages is very limited if you want more control over the version of PHP you need. For instance, the php5 package on raring release channel (Ubuntu 13.04) currently has PHP 5.4.9. If you need PHP 5.5 for your project, or (more likely) you need PHP 5.3 or even PHP 5.2 for a legacy project, you can't use the package. It is best to compile PHP to use the version you need.
Continue Reading

→