Meetups are a great way to meet like minded people and explore your passion together. No matter your skill or expertise, you always learn something new. At the Bangalore Drupal group, we are aware of this too well and hence lately, we are actively holding meetups in different areas to meet new people. Meetups in March and April were very successful in this regard and we carried off that success to Electronic City, Bangalore, in the campus of Wipro Technologies. Photos below.
Meetup at Wipro
The meetup was different to our regular meetups in a few ways. For one, this was held on a Friday afternoon rather than the usual time of Saturday mornings. For another, the attendees actually came in from other cities just for the meetup. We had a great line up of sessions and interaction over snacks, courtesy of Wipro. We had a lot of support from the team at Wipro, led by Binupreeth Venugopal, to handle logistics and making sure everyone got in to the meetup.
We started off the afternoon with a round of introductions by all the participants, anchored by Vishal Chandra. Smitha M V introduced Wipro's community efforts to everyone present and we started off with a session on "Drupal Implementation @ Wipro" by Satwik Nag. This was followed by a session on "Building a Live Radio App using Drupal" presented by Mantesh Jahilal. This was followed by interaction over refreshments courtesy of Wipro. We ended the evening with a session on "My experience at DrupalCon LA" presented by myself.
Preparing for DrupalCamp Bangalore 2015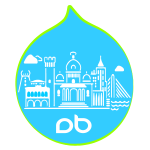 The Bangalore community is working on a DrupalCamp since a long time now and we are finally seeing it come to reality this Saturday, July 25, 2015. With over 550 registrations at the time of writing, this is one of the biggest DrupalCamps in the country. If you haven't registered yet, it's not too late. Go to the DrupalCamp website to register for free now. The camp runs two days and includes lunch and refreshments. You will be able to take benefit of the great sessions, awesome networking opportunities, and directly interacting with companies using Drupal at their respective booths. Comment here if you have any questions.
Photos